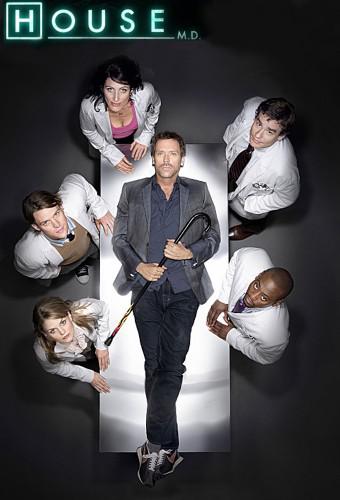 Complete season
Country:
US
Network:
FOX
Release date:
2004-11-17
Genres:
Comedy
Drama
Mystery
Crew:
Marcy G. Kaplan, Bryan Singer, David Shore, Katie Jacobs, Peter Blake, Garrett Lerner, Gerrit van der Meer, Paul Attanasio, Amy Lippens, Thomas L. Moran, Russel Friend, Stephanie Laffin, Lawrence Kaplow, Doris Egan, Steven Heth, Daniel Sackheim, Alex Garcia, Matt Witten, Brian Pines, John Mankiewicz, Sara B. Cooper, Tammi Campbell, Todd London, Jill Christensen, Bruce Nachbar
Cast:
Bobbin Bergstrom
Charlyne Yi
Hugh Laurie
Jennifer Morrison
Jesse Spencer
Lisa Edelstein
Odette Annable
Olivia Wilde
Omar Epps
Peter Jacobson
Robert Sean Leonard
Runtime:
45 min
Language:
EN
IMDb:
House
Overview
Dr. Gregory House is a maverick physician who is devoid of bedside manner. While his behavior can border on antisocial, Dr. House thrives on the challenge of solving the medical puzzles that other doctors give up on. Together with his hand-picked team of young medical experts, he'll do whatever it takes in the race against the clock to solve the case.
Other seasons of this show
Download links and episode guide
If you find a dead link write in the comments or email us, and we will fix it in short time.
See also