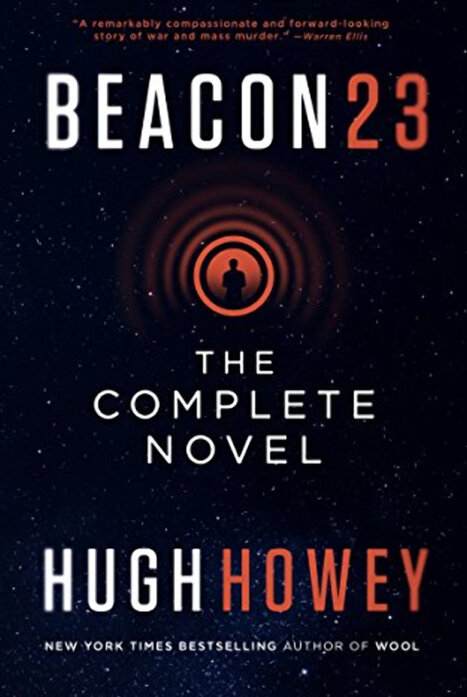 4 of 9 episodes
Release date
November 13, 2023
Crew
Stephan James, Liz Varner, Tina Thor, Nick Nantell, Katie O'Connell Marsh, James Middleton, Elisa Ellis, Joy Blake, David Fortier, Ivan Schneeberg, Ira Steven Behr, Glen Mazzara, Daniel Percival, Zak Penn, Lena Headey
A sci-fi thriller based on Hugh Howey's short stories, set in the 23rd century at a remote lighthouse in space. For centuries, people have worked in lighthouses to ensure the safe passage of ships. In the 23rd century, this work has moved into space. A network of lighthouses allows ships to travel through the Milky Way at many times the speed of light. Halan Kai Nelson is a lonely lighthouse keeper in a dark corner of space. His life changes when the mysterious Aster Calix appears at the lighthouse.rn
Dear users! Please purchase XUBSTER premium access for one month only, after this month expires, purchase again for one month. This way you will give maximum support to our website. We hope for your understanding and thank you very much.
If you find a dead link write in the comments or email us, and we will fix it in short time.
Episode 1
S01 E01 - Corbenic

November 12, 2023
Episode 2
S01 E02 - Wreckers

November 12, 2023
Episode 3
S01 E03 - Why Can't We Go On as Three?

November 19, 2023
Episode 4
S01 E04 - God in the Machine

November 26, 2023
Episode 5
S01 E05 - Rocky

December 03, 2023
Episode 6
S01 E06 - Beacon Twenty Three

December 10, 2023
Episode 7
S01 E07 - End Transmission

December 17, 2023
Episode 8
S01 E08 - Adamantine

December 24, 2023
Episode 9
S01 E09 - Episode 9

Will be soon