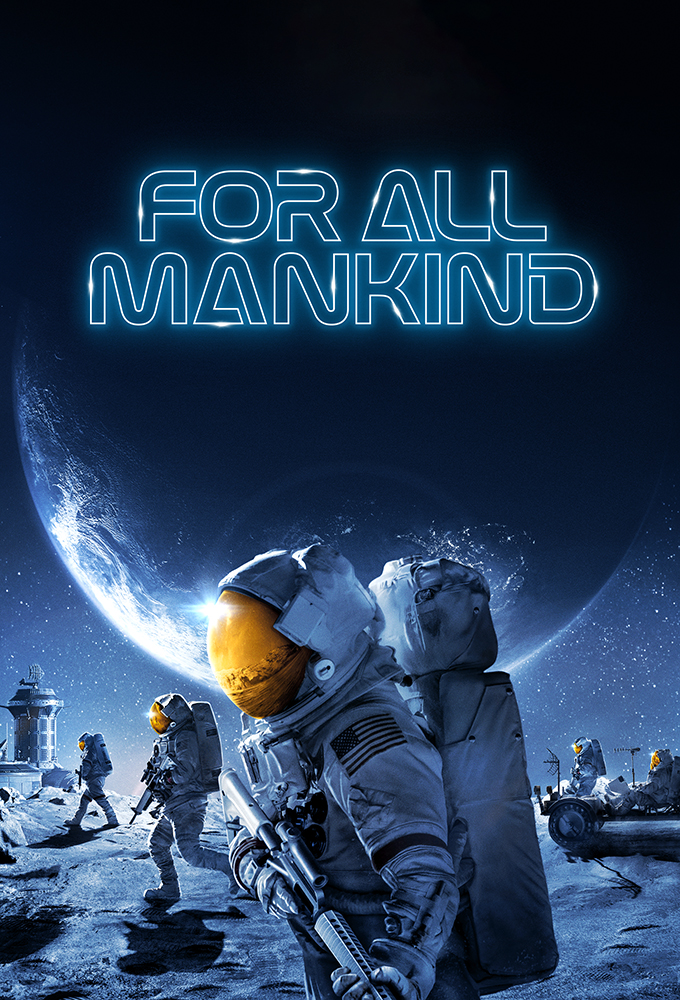 Complete season
Country:
US
Network:
Apple TV+
Release date:
2019-11-01
Genres:
Drama
Fantasy
Science-fiction
War
Crew:
Nichole Beattie, Ben McGinnis, Steve Oster, Patricia Valenzuela, David Weddle, Ben Nedivi, Seth Edelstein, Matt Wolpert, Ronald D. Moore, Maril Davis, Bradley Thompson, Junie Lowry-Johnson, Naren Shankar, Elicia Bessette, Paul Knechtges, Jasmine Gunderson, Libby Goldstein, Joe Menosky, Seth Gordon
Cast:
Casey Johnson
Coral Peu00f1a
Cynthy Wu
Edi Gathegi
Jodi Balfour
Joel Kinnaman
Krys Marshall
Michael Dorman
Sarah Jones
Shantel VanSanten
Sonya Walger
Wrenn Schmidt
Runtime:
60 min
Language:
EN
IMDb:
For All Mankind
Overview
The propulsive third season takes viewers to a new decade, moving into the early '90s with a high-octane race to a new planetary frontier: Mars. The Red Planet becomes the new front in the space race not only for the US and the Soviet Union, but also an unexpected new entrant with a lot to prove and even more at stake. Our characters find themselves going head-to-head as their ambitions for Mars come into conflict and their loyalties are tested, creating a pressure cooker that builds to a climactic conclusion.rn
Other seasons of this show
Download links and episode guide
If you find a dead link write in the comments or email us, and we will fix it in short time.
See also