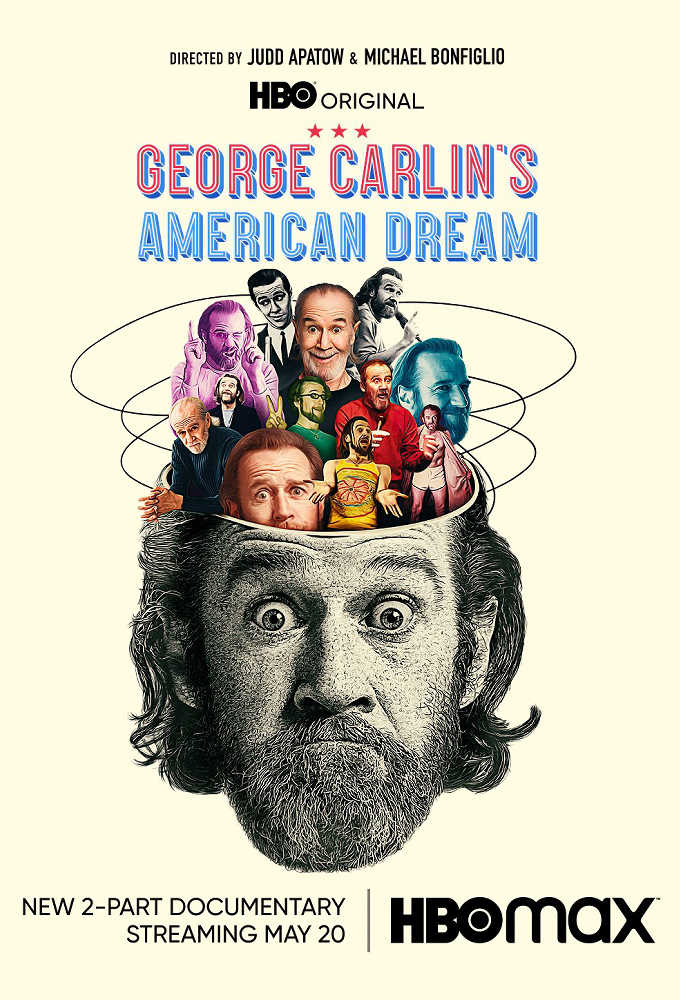 Coming soon...
Crew
Anna Klein, Judd Apatow, Michael Bonfiglio, Lisa Heller, Teddy Leifer, Nancy Abraham, Kelly Carlin-McCall, Jerry Hamza
George Carlin's name has entered the history of standup: his monologues in which he talked about global problems, everyday habits, everyday life of Americans and modern culture remain relevant even decades later. About the famous comedian's influence on the entertainment industry and the reinvention of comedy performances. Chris Rock, Jerry Seinfeld, Bette Midler, Bill Burr and Jon Stewart will speak about George Carlin's unique style of comedy.n
Dear users! As of January 7, 2023, our content provider has changed its terms of service. Seasons released before 2020 will be hosted on UPLOAD42.com, where videos can be both watched online and downloaded. This innovation does not apply to all the content that has already been posted on our website before January 7, 2023. New seasons released after 2020 will be posted on XUBSTER.com as before. We hope for your understanding. We love and respect each and every one of our users. Thank you very much!
If you find a dead link write in the comments or email us, and we will fix it in short time.
Episode 1
S01 E01 - Part 1

Will be soon
Episode 2
S01 E02 - Part 2

Will be soon