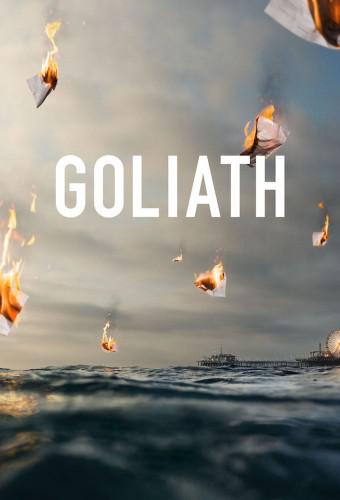 Complete season
Country:
US
Network:
Amazon
Release date:
2016-10-13
Genres:
Crime
Drama
Crew:
Ross Fineman, Jennifer Ames, Marisa Wegrzyn, Derek Johansen, Aaron Greenberg, Steve Turner, Geyer Kosinski, Lawrence Trilling, Rami Rank, Adam Ben Frank, David Babcock, Noelle Valdivia, Daniele Nathanson, Dennie Gordon, Warren Hsu Leonard, Tony Saltzman
Cast:
Amy Brenneman
Ana de la Reguera
Billy Bob Thornton
Britain Dalton
Dennis Quaid
Diana Hopper
Graham Greene
Julia Jones
Julie Brister
Maria Bello
Mark Duplass
Matthew Del Negro
Molly Parker
Morris Chestnut
Nina Arianda
Olivia Thirlby
Sarah Wynter
Shamier Anderson
T.W. Leshner
Tania Raymonde
William Hurt
Runtime:
55 min
Language:
EN
IMDb:
Goliath
Overview
Once a powerful lawyer, Billy McBride is now burned out and washed up, spending more time in a bar than a courtroom. When he reluctantly agrees to pursue a wrongful death lawsuit against the biggest client of Cooperman & McBride, the massive law firm he helped create, Billy and his ragtag team uncover a vast and deadly conspiracy, pitting them all in a life or death trial against the ultimate Goliath.
Other seasons of this show
Download links and episode guide
If you find a dead link write in the comments or email us, and we will fix it in short time.
See also