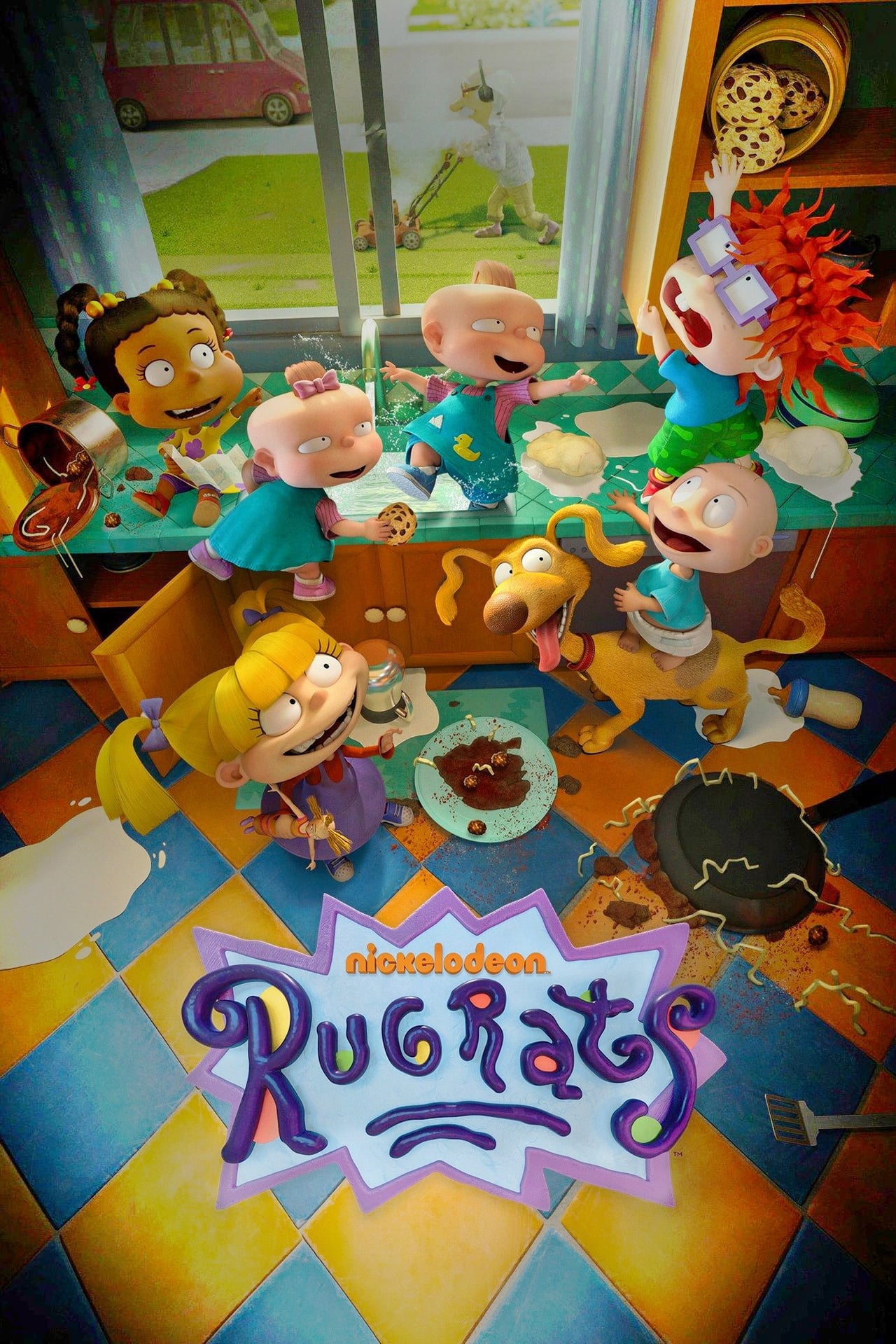 A reimagining of the classic 90s hit, the series features rich and colorful CG-animation and follows the toddlers as they explore the world and beyond from their pint-sized and wildly imaginative point-of-view.
Dear users! Please purchase XUBSTER premium access for one month only, after this month expires, purchase again for one month. This way you will give maximum support to our website. We hope for your understanding and thank you very much.
If you find a dead link write in the comments or email us, and we will fix it in short time.
Episode 1
S01 E01 - Second Time Around

May 27, 2021
Episode 2
-3
S01 E02E03 - Lady De-Clutter & New Puppy

May 27, 2021
Episode 4
-5
S01 E04E05 - Tail of the Dogbot & Jonathan for a Day

May 27, 2021
Episode 6
-7
S01 E06E07 - One Big Happy Family & The Last Balloon

May 27, 2021
Episode 8
-9
S01 E08E09 - March for Peas & The Two Angelicas

May 27, 2021
Episode 10
-11
S01 E10E11 - No License to Drive & I Dream of Duffy

October 07, 2021
Episode 12
-13
S01 E12E13 - The Fish Stick & The Pickle Barrel

October 07, 2021
Episode 14
-15
S01 E14E15 - The Future Maker & Goodbye Reptar

October 07, 2021
Episode 16
-17
S01 E16E17 - The Bubbe and Zayde Show & The Perfect Myth

October 07, 2021
Episode 18
-19
S01 E18E19 - The Big Diff & Final Eclipse

October 07, 2021
Episode 20
-21
S01 E20E21 - Great Minds Think Alike & Betty and the Beast

October 07, 2021
Episode 22
-23
S01 E22E23 - Escape from Preschool & Mr. Chuckie

October 07, 2021
Episode 24
S01 E24 - The Werewoof Hunter

October 07, 2021
Episode 25
S01 E25 - Traditions

Will be soon
Episode 26
S01 E26 - Chuckie vs. the Vacuum

Will be soon
Episode 27
S01 E27 - Gone Teddy Gone

Will be soon
Episode 28
S01 E28 - I, Baby

Will be soon
Episode 29
S01 E29 - Fan-Gelica

Will be soon
Episode 30
S01 E30 - Captain Susie

Will be soon
Episode 31
S01 E31 - Bringing Up Daisy

Will be soon
Episode 32
S01 E32 - Wedding Smashers

Will be soon
Episode 33
S01 E33 - House Broken

Will be soon
Episode 34
S01 E34 - Lucky Smudge

Will be soon
Episode 35
S01 E35 - Our Friend Twinkle

Will be soon
Episode 36
S01 E36 - Rescuing Cynthia

Will be soon
Episode 37
S01 E37 - Queen Bee

Will be soon
Episode 38
S01 E38 - Phone Alone

Will be soon
Episode 39
S01 E39 - Night Crawler

Will be soon
Episode 40
S01 E40 - Goblets & Goblins

Will be soon
Episode 41
S01 E41 - House of Cardboard

Will be soon
Episode 42
S01 E42 - Fluffy Moves In

Will be soon
Episode 43
S01 E43 - Susie the Artist

Will be soon
Episode 44
S01 E44 - A Horse is a Horse

Will be soon