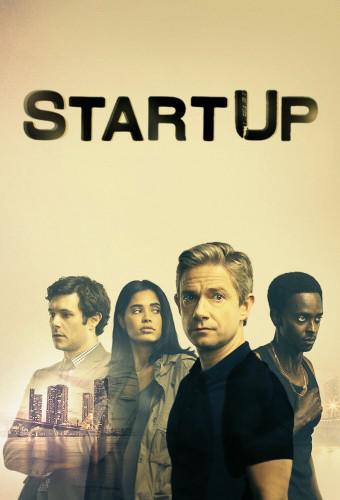 Complete season
Country:
US
Network:
Crackle
Release date:
2016-09-06
Genres:
Crime
Drama
Crew:
Gianni Nunnari, Tom Forman, Ben Ketai, Anne Clements, Adam Brody, Frances Lausell, Raymond Ricord, Andrew Marcus, Shannon Gaulding, Maria Jose Delgado, Dylann Brander, Jerry Shih, Bonnie Wu, Vilmarie Alcu00e1zar, Ron Perlman, Aaron Griffith, Ben Dubash, Ash Christian, Marla Garcu00eda Carrasquillo, Ian Daryk Ramos, Rocu00edo Garcu00eda Bruckman, Megan Branman, Erica Johnson, Luis Luiggi Estrella, David Izquierdo, Lana Shackelford, Luis Romero, Karla Lu00f3pez Santiago, Leru Ruu00edz, Patricia Serrano, Josh Corbin, Marla Liz Du00edaz, Claudia Ramos-Jordu00e1n, Scott Gold
Cast:
Adam Brody
Addison Timlin
Edi Gathegi
Martin Freeman
Otmara Marrero
Ron Perlman
Runtime:
45 min
Language:
EN
IMDb:
StartUp
Overview
A desperate banker needs to conceal stolen money. A Haitian-American gang lord wants to go legit. A Cuban-American hacker has an idea that will revolutionize the very future of money itself. Forced to work together, they unwittingly create their version of the American dream - organized crime 2.0.
Other seasons of this show
Download links and episode guide
If you find a dead link write in the comments or email us, and we will fix it in short time.
See also