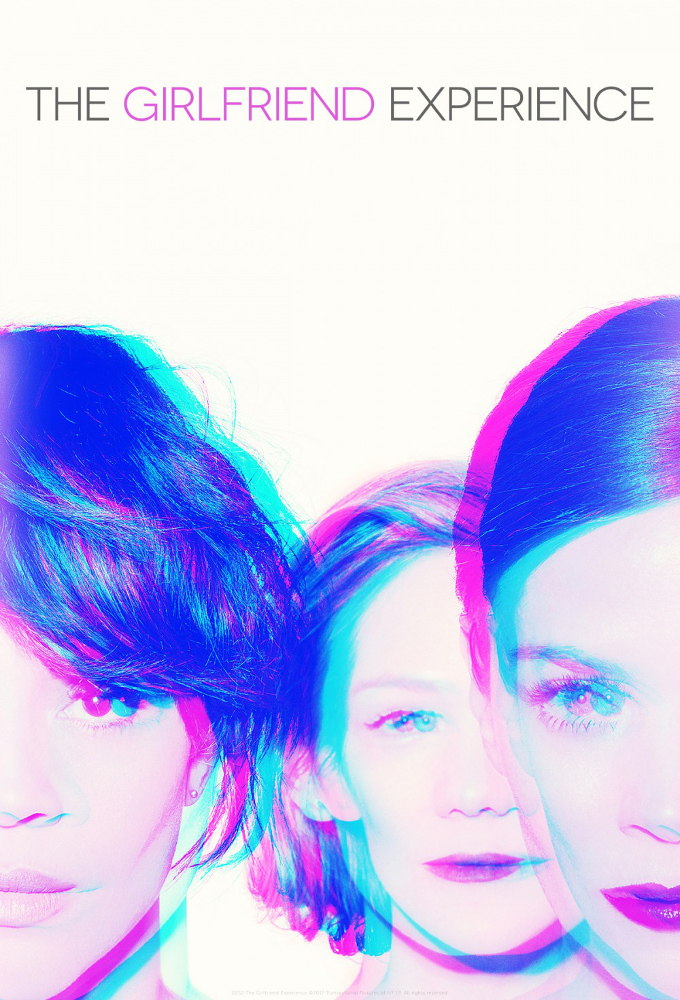 Complete season
Country:
US
Network:
Starz!
Release date:
2016-04-11
Genres:
Drama
Crew:
Amy Seimetz, Gary Marcus, Jeff Cuban, Philip Fleishman, Steven Soderbergh, Lodge Kerrigan, David Kirchner, Andrew Fierberg, Anja Marquardt, Adele Romanski, Ted Miller, Wittney Horton, John Buchan, Suzanne Colvin-Goulding, Carmen Cuba, Jason Knight, Karen Perez
Cast:
Anna Friel
Carmen Ejogo
Emily Piggford
Harmony Korine
Julia Goldani Telles
Louisa Krause
Mary Lynn Rajskub
Morgan Davies
Narges Rashidi
Paul Sparks
Riley Keough
Tunde Adebimpe
Runtime:
30 min
Language:
EN
IMDb:
The Girlfriend Experience
Overview
Set in the London tech scene, Season 3 is the story of Iris, a neuroscience major. As she begins to explore the transactional world of The Girlfriend Experience, Iris quickly learns that her client sessions provide her with a compelling edge in the tech world and vice versa. She then begins to question whether her actions are driven by free will, or something else altogether, and heads down a deep path of exploration.
Other seasons of this show
Download links and episode guide
If you find a dead link write in the comments or email us, and we will fix it in short time.
See also