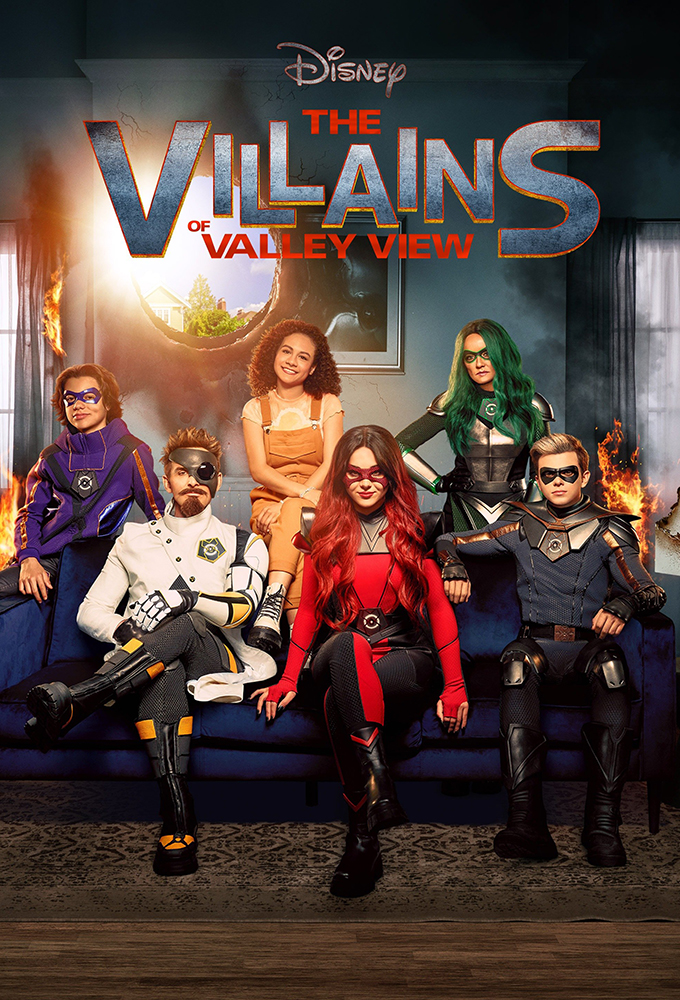 Coming soon...
Release date
June 04, 2022
Crew
Chris Peterson, Bryan Moore
Havoc is an aspiring supervillain, forced to return to her parents' home because of a conflict with her superiors. Hiding under the mundane name Amy, she must now somehow conceal her superpowers and suppress her evil nature in favor of what she and the rest of her family have fought against all their lives: being normal.rn
Dear users! Please purchase XUBSTER premium access for one month only, after this month expires, purchase again for one month. This way you will give maximum support to our website. We hope for your understanding and thank you very much.
If you find a dead link write in the comments or email us, and we will fix it in short time.
Episode 1
S02 E01 - Villain Number One (1)

June 16, 2023
Episode 2
S02 E02 - Villain Number One (2)

June 17, 2023
Episode 3
S02 E03 - Power Hungry

June 24, 2023
Episode 4
S02 E04 - Dojo Mojo

July 01, 2023
Episode 5
S02 E05 - Overnight Success

July 08, 2023
Episode 6
S02 E06 - Party People

July 15, 2023
Episode 7
S02 E07 - Vases, Volcanoes & The Green-Eyed Monster

July 22, 2023
Episode 8
S02 E08 - Fired Up

July 29, 2023
Episode 9
S02 E09 - The Scare

August 05, 2023
Episode 10
S02 E10 - Family Secrets

August 12, 2023
Episode 11
S02 E11 - Power Struggle

August 19, 2023
Episode 12
S02 E12 - Hidden Hero

September 18, 2023
Episode 13
S02 E13 - The Promposal

September 25, 2023
Episode 14
S02 E14 - The Haunted Jukebox

September 30, 2023
Episode 15
S02 E15 - Guitar Hero

October 09, 2023
Episode 16
S02 E16 - Bad Influence

October 23, 2023
Episode 17
S02 E17 - Episode 17

October 30, 2023
Episode 18
S02 E18 - A Tale Of Two Havocs

November 06, 2023
Episode 19
S02 E19 - The Return

November 13, 2023