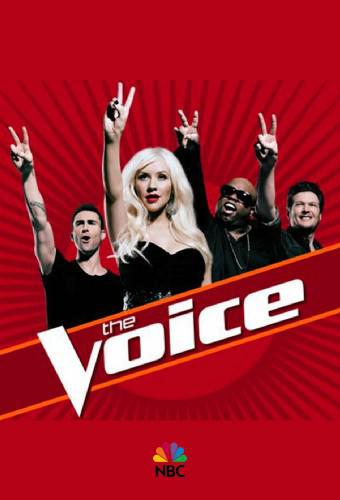 Complete season
Country:
US
Network:
NBC
Release date:
2011-04-27
Genres:
Reality
Crew:
Amanda Zucker, Carson Daly, Mark Burnett, Keith Diniell, Ashley Baumann, Kyra Thompson, Nicolle Yaron, Stijn Bakkers, Lee Metzger, David Offenheiser, Audrey Morrissey, Chad Hines, Dean Houser, Teddy Valenti, May Johnson, Joni Day, Jim Roush, Mike Yurchuk, John de Mol, Chris Ihlenfeldt
Cast:
Adam Levine
Alicia Keys
Ariana Grande
Blake Shelton
Carson Daly
Cee Lo Green
Christina Aguilera
Gwen Stefani
Jennifer Hudson
John Legend
Kelly Clarkson
Miley Cyrus
Nick Jonas
Pharrell Williams
Shakira
Usher
Runtime:
43 min
Language:
EN
IMDb:
The Voice
Overview
The strongest vocalists from across the United states compete in a blockbusters vocal competition, the winner becomes The Voice. The show's innovative format features four stages of competition: the blind auditions, the battle rounds, the knockouts and, finally, the live performance shows.
Other seasons of this show
Download links and episode guide
If you find a dead link write in the comments or email us, and we will fix it in short time.
See also