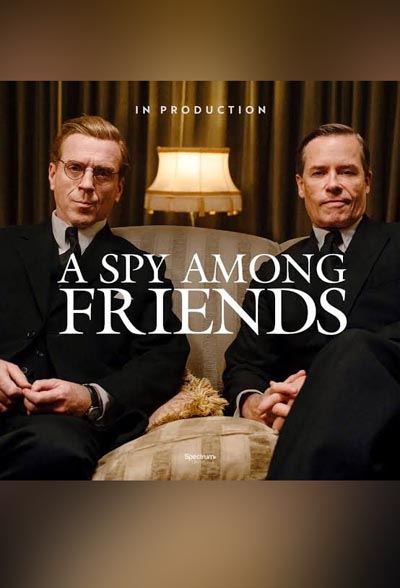 Coming soon...
Release date
December 08, 2022
The main characters of the series are longtime friends and colleagues Nicholas Elliott and Kim Philby. During the Cold War they both worked for British intelligence MI6, but Philby was a double agent and also worked for the KGB. Kim Philby had to deceive his loyal friend, who was willing to do anything for him, day in and day out.
Dear users! We have delayed this request as long as we could. Due to current global events and their consequences, some members of our team are unable to continue their work with the current fees due to unprofitability. We have always provided and continue to provide you with the best service possible. Therefore, we ask that you buy Xubster premium access for 31 days only. If you need more days, buy premium access again when it runs out. This will give us a little more revenue and allow us to survive. We will keep our team and continue to give you the best service possible. We hope for your understanding. We love and respect each and every one of our users. Thank you very much!
If you find a dead link write in the comments or email us, and we will fix it in short time.
Episode 1
S01 E01 - Episode 1

December 08, 2022
Episode 2
S01 E02 - Episode 2

December 08, 2022
Episode 3
S01 E03 - Episode 3

December 08, 2022
Episode 4
S01 E04 - Episode 4

December 08, 2022
Episode 5
S01 E05 - Episode 5

December 08, 2022
Episode 6
S01 E06 - Episode 6

December 08, 2022