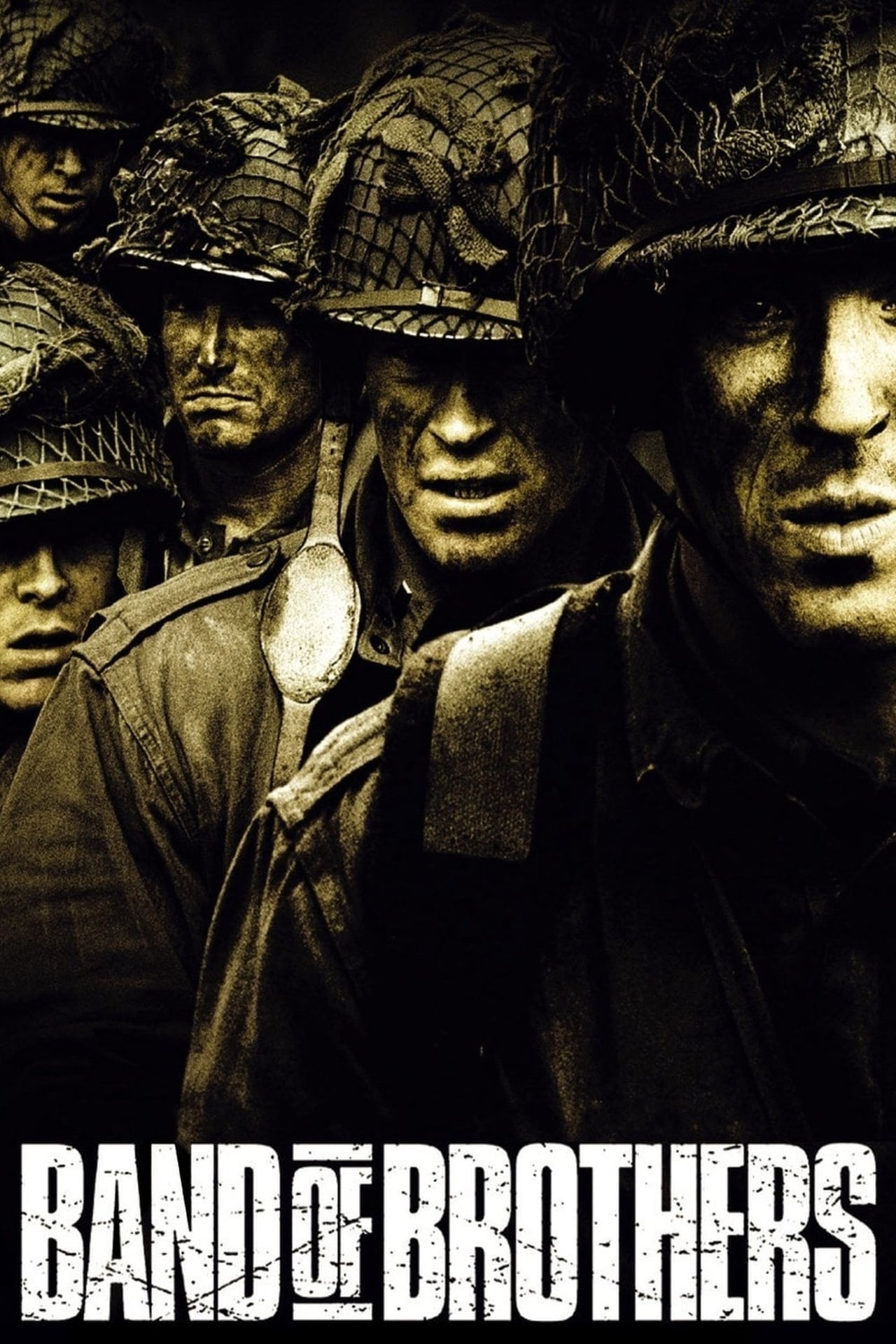 Complete season
Country:
US
Network:
HBO
Release date:
2001-09-10
Genres:
Drama
War
Crew:
Erik Bork, Gary Goetzman, Tony To, Erik Jendresen, Billy Fox, Stephen Ambrose, Tom Hanks, Steven Spielberg, Meg Liberman, Cami Patton, Gary Davy, Angela Terry, Suzanne M. Smith, Mary Richards
Cast:
Colin Hanks
Craig Heaney
Dale Dye
Damian Lewis
David Schwimmer
Dexter Fletcher
Donnie Wahlberg
Douglas Spain
Eion Bailey
Frank John Hughes
James Madio
Kirk Acevedo
Marc Warren
Matthew Leitch
Matthew Settle
Michael Cudlitz
Michael Fassbender
Neal McDonough
Nicholas Aaron
Nolan Hemmings
Peter McCabe
Peter O'Meara
Peter Youngblood Hills
Richard Speight Jr.
Rick Gomez
Rick Warden
Ron Livingston
Ross McCall
Scott Grimes
Shane Taylor
Runtime:
60 min
Language:
EN
IMDb:
Band of Brothers
Overview
Drawn from interviews with survivors of Easy Company, as well as their journals and letters, Band of Brothers chronicles the experiences of these men from paratrooper training in Georgia through the end of the war. As an elite rifle company parachuting into Normandy early on D-Day morning, participants in the Battle of the Bulge, and witness to the horrors of war, the men of Easy knew extraordinary bravery and extraordinary fear - and became the stuff of legend. Based on Stephen E. Ambrose's acclaimed book of the same name.rn
Download links and episode guide
If you find a dead link write in the comments or email us, and we will fix it in short time.
See also