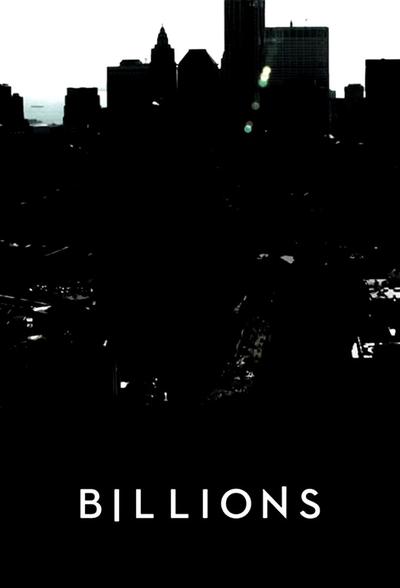 Complete season
Country:
US
Network:
Showtime
Release date:
2016-01-18
Genres:
Drama
Crew:
Mike Harrop, Brian Koppelman, David Levien, Allison Estrin, Perri Kipperman, Adam R. Perlman, Andrew Ross Sorkin, April Taylor, Willie Reale, Amy Kaufman, Alex R. Wagner, Avy Kaufman, Peter Blake, Wes Jones, Heidi Schreck, Marcus Viscidi, Leeba Zakharov, Jon Goracy, Erica Kay
Cast:
Asia Kate Dillon
Condola Rashad
Damian Lewis
Daniel K. Isaac
David Costabile
Jeffrey DeMunn
Kelly AuCoin
Maggie Siff
Malin u00c5kerman
Paul Giamatti
Toby Leonard Moore
Runtime:
60 min
Language:
EN
IMDb:
Billions
Overview
A complex drama about power politics in the world of New York high finance. Shrewd, savvy U.S. Attorney Chuck Rhoades and the brilliant, ambitious hedge fund king Bobby Axe Axelrod are on an explosive collision course, with each using all of his considerable smarts, power and influence to outmaneuver the other. The stakes are in the billions in this timely, provocative series.rn
Other seasons of this show
Download links and episode guide
If you find a dead link write in the comments or email us, and we will fix it in short time.
See also