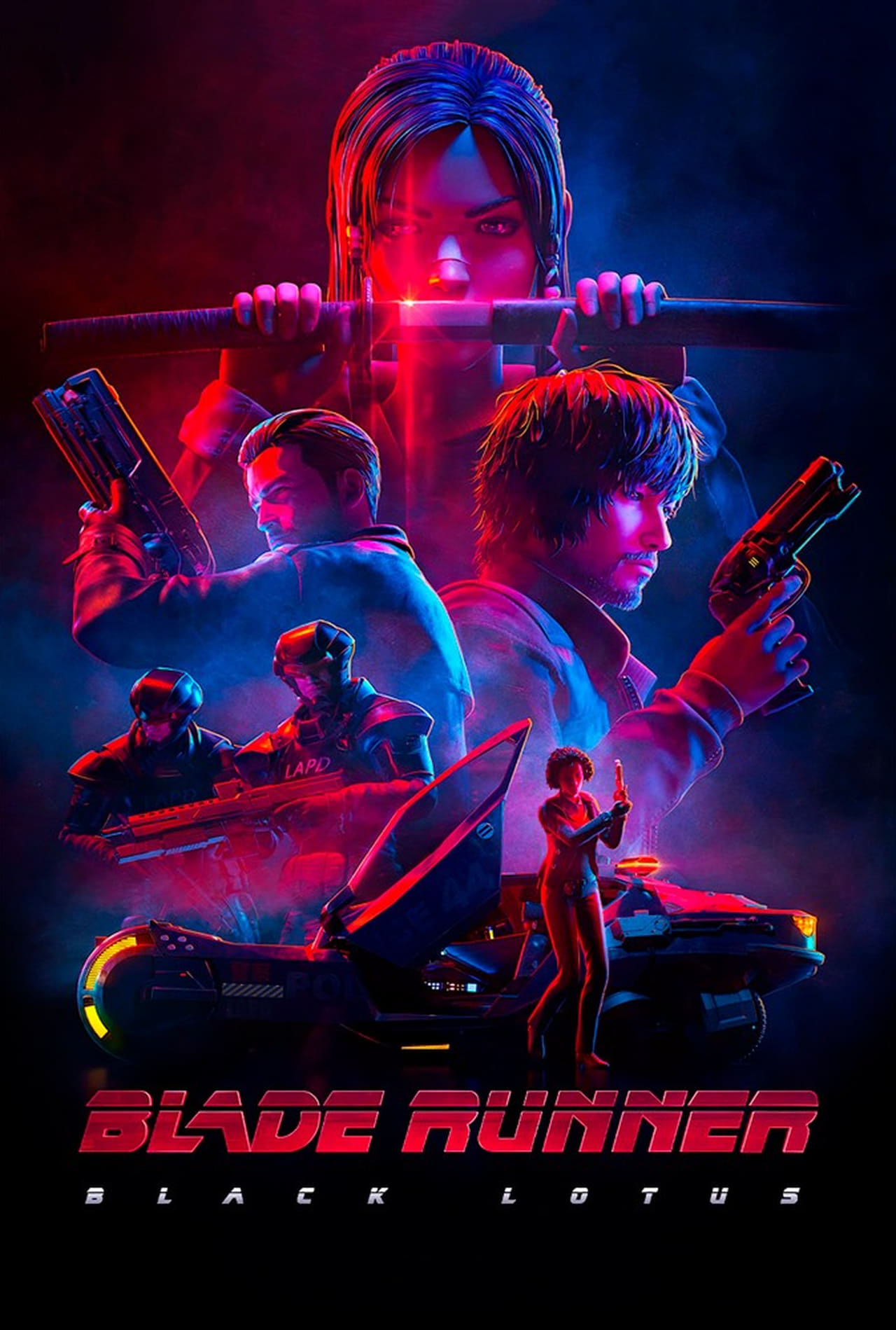 Complete season
Country:
US
Network:
Crunchyroll
Release date:
2021-11-14
Genres:
Action
Adventure
Animation
Fantasy
Science-fiction
Thriller
Crew:
Sarah Victor, Al-Francis Cuenca, Laura Lancaster, Sally Kim, Sae Whan Song, Ben Roberts, Nancy Perkins, Ben Cook, Eugene Son, Jason DeMarco, Ken Duer, Joseph Chou, Andrew A. Kosove, Broderick Johnson, Mitsuhisa Ishikawa, Wes Gleason, Scott Parish
Cast:
Barkhad Abdi
Brian Cox
Gregg Henry
Henry Czerny
Jason Spisak
Jessica Henwick
Josh Duhamel
Peyton List
Samira Wiley
Stephen Root
Wes Bentley
Will Yun Lee
Runtime:
22 min
Language:
EN
IMDb:
Blade Runner: Black Lotus
Overview
Los Angeles 2032. A young woman wakes up with no memories, and possessing deadly skills. The only clues to her mystery are a locked data device and a tattoo of a black lotus. Putting together the pieces, she must hunt down the people responsible for her brutal and bloody past to find the truth of her lost identity.
Download links and episode guide
If you find a dead link write in the comments or email us, and we will fix it in short time.
See also