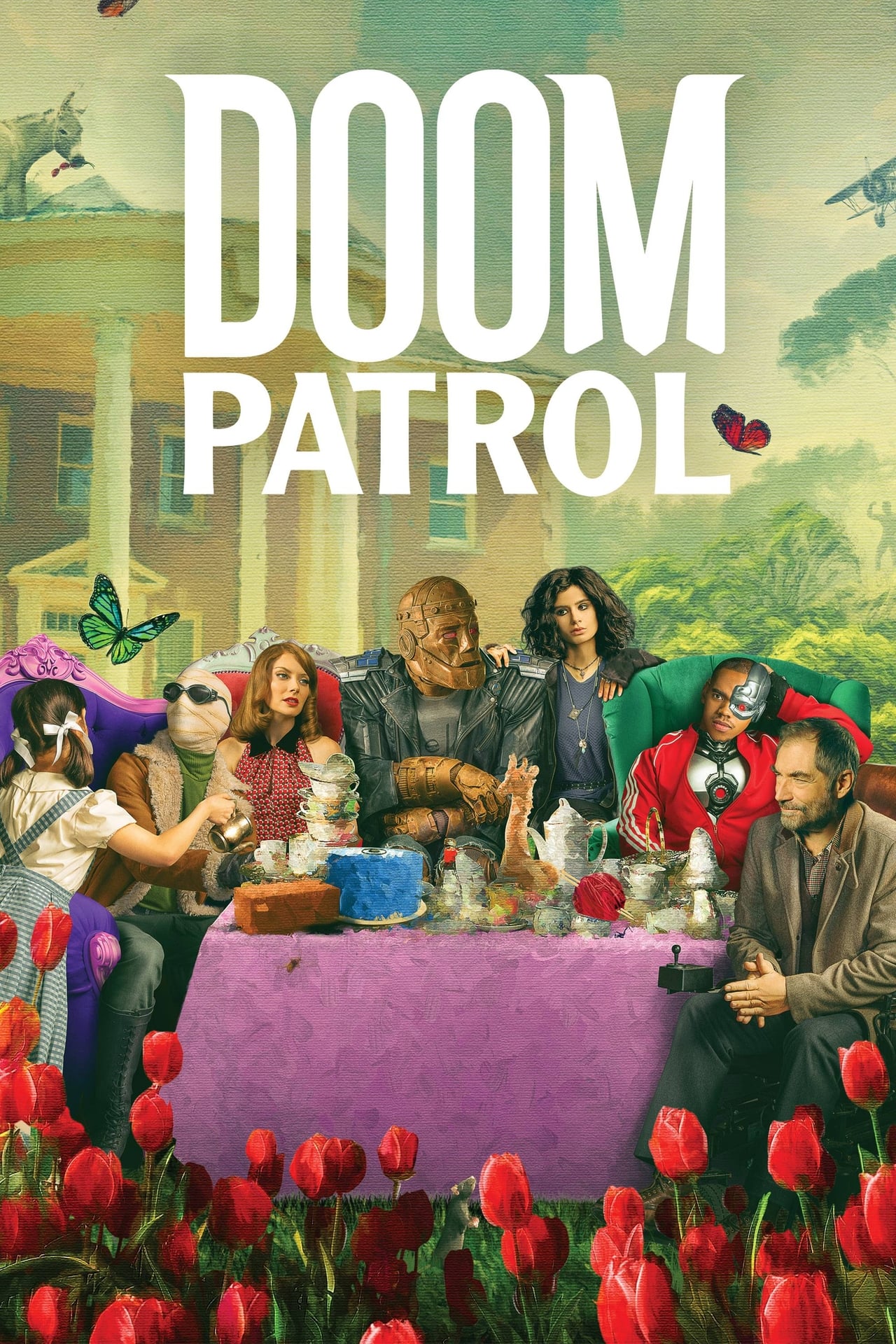 Complete season
Country:
US
Network:
HBO Max
Release date:
2019-02-15
Genres:
Comedy
Drama
Fantasy
Science-fiction
Superhero
Crew:
Greg Berlanti, Neil Reynolds, Tamara Becher, Joanie L. Woehler, Jennifer Lence, Carl Ogawa, Sarah Schechter, Gideon Amir, Geoff Johns, Chris Dingess, Jeremy Carver, Marcus Dalzine, Jolly Dale, Dermott Downs, April Fitzsimmons, Christopher Manley, Glen Winter, Carey Meyer, Katie Willard Troebs
Cast:
Alan Tudyk
April Bowlby
Brendan Fraser
Diane Guerrero
Joivan Wade
Matt Bomer
Matthew Zuk
Riley Shanahan
Timothy Dalton
Runtime:
49 min
Language:
EN
IMDb:
Doom Patrol
Overview
In season three, Dorothy's confrontation with the Candlemaker leads to a devastating loss. The Doom Patrol is at a difficult crossroads and each member struggles to face who they are and who they want to be. And things get a whole lot more complicated when Madame Rouge arrives in a time machine with a very specific mission, if only she could remember it.
Other seasons of this show
Download links and episode guide
If you find a dead link write in the comments or email us, and we will fix it in short time.
See also