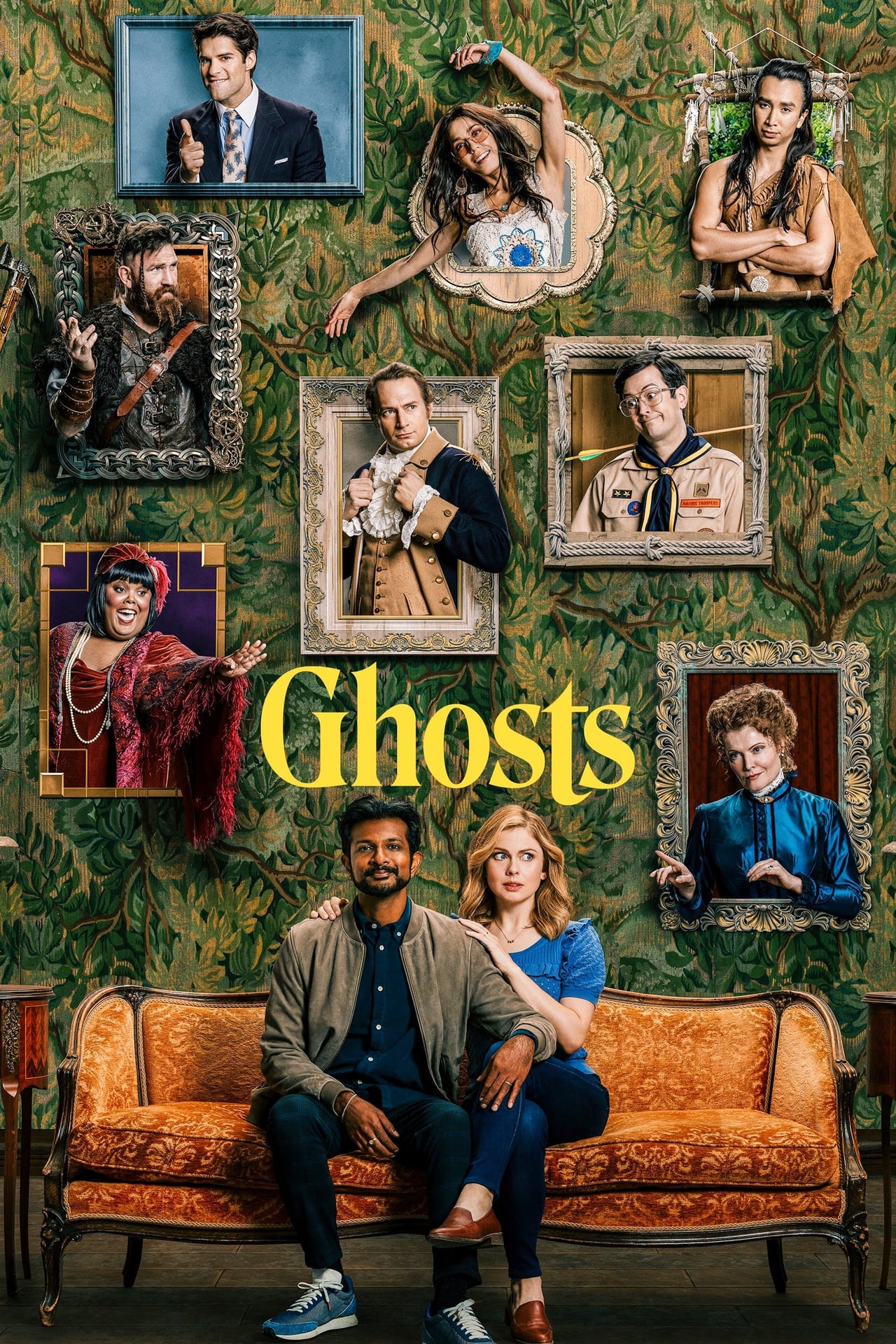 Complete season
Country:
US
Network:
CBS
Release date:
2021-10-08
Genres:
Comedy
Crew:
Martha Howe-Douglas, Angie Stephenson, Alison Carpenter, Joe Wiseman, Laurence Rickard, Debra Hayward, Mathew Baynton, Joe Port, Ben Willbond, Jim Howick, Simon Farnaby, Alison Owen, Trent O'Donnell
Cast:
Asher Grodman
Brandon Scott Jones
Danielle Pinnock
Devan Long
Rebecca Wisocky
Richie Moriarty
Romu00e1n Zaragoza
Rose McIver
Sheila Carrasco
Utkarsh Ambudkar
Runtime:
25 min
Language:
EN
IMDb:
Ghosts (US)
Overview
Samantha and Jay throw caution to the wind when they convert their recently inherited country estate into a bed-and-breakfast. Call it mislaid plans. Not only is the place falling apart, but it's also inhabited by spirits of previous residents -- whom only Samantha can see and hear. Ghosts spins the funnyu200b, heartfelt story about a u200bnewfound dream that reveals connection and self-discovery aren't just for the living.
Other seasons of this show
Download links and episode guide
If you find a dead link write in the comments or email us, and we will fix it in short time.
See also