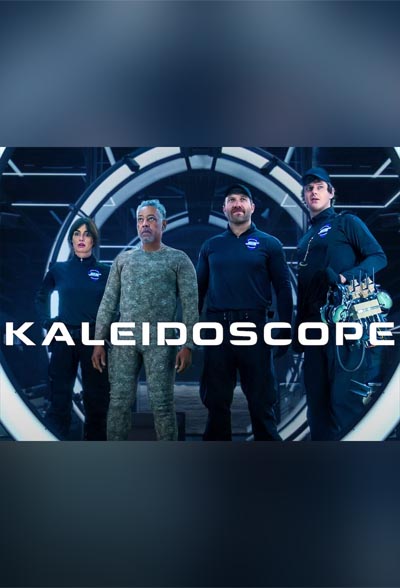 Coming soon...
Release date
January 01, 2023
Crew
Ridley Scott, Russell Lee Fine, Eric Garcia, Brian Kavanaugh-Jones, David W. Zucker, Jordan Sheehan, Fred Berger, Justin Levy
Kaleidoscope will span 25 years and tell the story of a team of skilled thieves who attempt to break into one of the world's most guarded vaults. Each episode will reveal a piece of a complex puzzle, forcing the viewer to seek answers to the questions: How did the thieves plan everything? Can they get away with it? And who can be trusted as the story unfolds?rn
Dear users! We have delayed this request as long as we could. Due to current global events and their consequences, some members of our team are unable to continue their work with the current fees due to unprofitability. We have always provided and continue to provide you with the best service possible. Therefore, we ask that you buy Xubster premium access for 31 days only. If you need more days, buy premium access again when it runs out. This will give us a little more revenue and allow us to survive. We will keep our team and continue to give you the best service possible. We hope for your understanding. We love and respect each and every one of our users. Thank you very much!
If you find a dead link write in the comments or email us, and we will fix it in short time.
Episode 1
S01 E01 - Yellow: 6 Weeks Before The Heist

January 01, 2023
Episode 2
S01 E02 - Green: 7 Years Before the Heist

January 01, 2023
Episode 3
S01 E03 - Blue: 5 Days Before the Heist

January 01, 2023
Episode 4
S01 E04 - Violet: 24 Years Before the Heist

January 01, 2023
Episode 5
S01 E05 - Orange: 3 Weeks Before the Heist

January 01, 2023
Episode 6
S01 E06 - Red: The Morning After the Heist

January 01, 2023
Episode 7
S01 E07 - Pink: 6 Months After

January 01, 2023
Episode 8
S01 E08 - White: The Heist

January 01, 2023