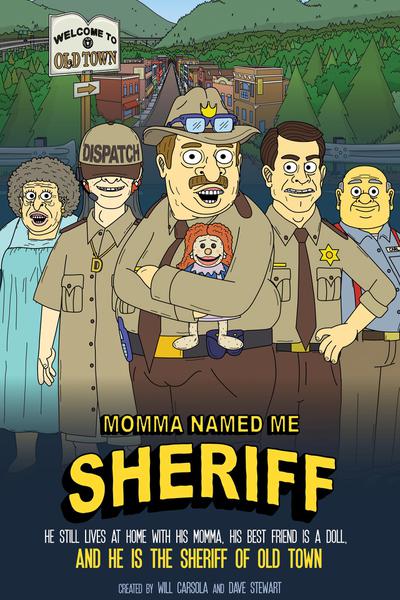 9 of 10 episodes
Release date
November 18, 2019
Crew
Dave Stewart, Keith Crofford, Will Carsola, Michael J. Rizzo, Walter Newman
He still lives at home with his Momma, his best friend is a doll, and he's the Sheriff of Old Town.
Dear users! Please purchase XUBSTER premium access for one month only, after this month expires, purchase again for one month. This way you will give maximum support to our website. We hope for your understanding and thank you very much.
If you find a dead link write in the comments or email us, and we will fix it in short time.
Episode 1
S02 E01 - Charter

February 15, 2021
Episode 2
S02 E02 - Good Guys

February 15, 2021
Episode 3
S02 E03 - Sheriff and Roach

February 22, 2021
Episode 4
S02 E04 - Bad Parents

February 22, 2021
Episode 5
S02 E05 - Puddin

March 01, 2021
Episode 6
S02 E06 - Membership

March 01, 2021
Episode 7
S02 E07 - Episode 7

March 08, 2021
Episode 8
S02 E08 - Episode 8

March 08, 2021
Episode 9
S02 E09 - Episode 9

March 15, 2021
Episode 10
S02 E10 - Episode 10

Will be soon