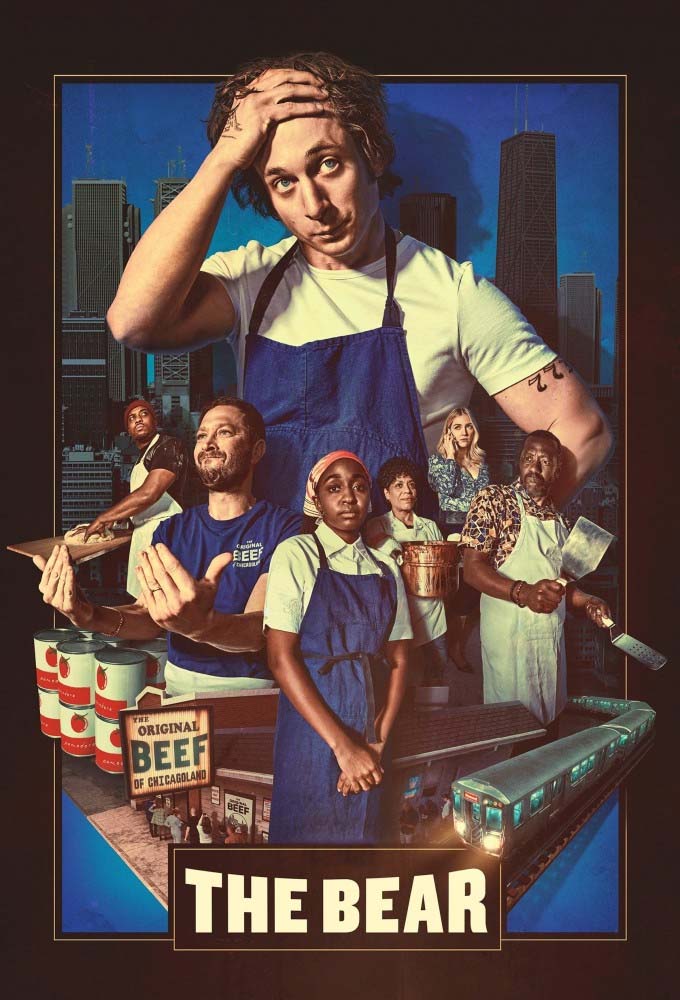 Coming soon...
Release date
June 23, 2022
Crew
Thomas Molash, Jennifer Rudnicke, Nate Matteson, Joanna Calo, Maria C. Roxas, Josh Senior, Cooper Wehde, Mickie Paskal, Jeanie Bacharach, Tyson Bidner, Christopher Storer, Hiro Murai, Matty Matheson, Rene Gube, Carrie Holt de Lama
Carmen Bersatto, a brilliant young chef from the world of haute cuisine, is forced to return home to run the family sandwich store, Chicagoland's Original Beef, after a heartbreaking death in his family. While away from the familiar world, Carmy is forced to balance the heartbreaking reality of trading Michelin-starred restaurants for the kitchen of a small business filled with a strong-willed and unruly staff, and a strained family relationship while struggling with the aftermath of his brother's suicide.rn
Dear users! Please purchase XUBSTER premium access for one month only, after this month expires, purchase again for one month. This way you will give maximum support to our website. We hope for your understanding and thank you very much.
If you find a dead link write in the comments or email us, and we will fix it in short time.
Episode 1
S02 E01 - Beef

June 22, 2023
Episode 2
S02 E02 - Pasta

June 22, 2023
Episode 3
S02 E03 - Sundae

June 22, 2023
Episode 4
S02 E04 - Honeydew

June 22, 2023
Episode 5
S02 E05 - Pop

June 22, 2023
Episode 6
S02 E06 - Fishes

June 22, 2023
Episode 7
S02 E07 - Forks

June 22, 2023
Episode 8
S02 E08 - Bolognese

June 22, 2023
Episode 9
S02 E09 - Omelette

June 22, 2023
Episode 10
S02 E10 - Episode 10

June 22, 2023