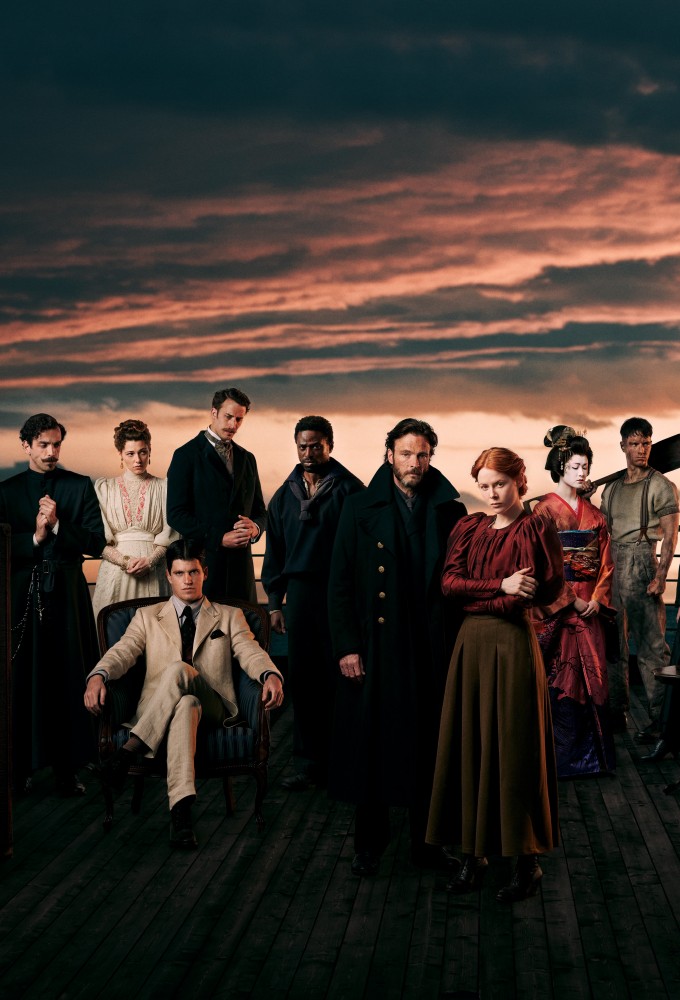 Complete season
Release date
November 17, 2022
Crew
Philipp Klausing, Baran bo Odar, Jantje Friese, Benedikt Bothe, Pat Tookey-Dickson
Terrible events take place in 1899. A huge ship sails from European shores and heads for America, more specifically New York. The peculiarity of this ship is that on board are not ordinary travelers, but immigrants hoping to find a better life in a seemingly so beautiful America. The immigrants are a fairly diverse group of people, socially, financially, and nationally. They tried to brighten up, as best they could, a dull pastime during their sea voyage. But they were willing to put up with it, because a happy future seemed so close. However, when the ship had sailed halfway through its intended route, the crew members noticed a drifting vessel. Looking at it for a long time, they realized that this ship had been missing for many months. Sailing on would have been the sensible thing to do, but the ship's captain wanted to unravel the reason for the ship's crew's disappearance. But he didn't yet know that some mysteries are better left unsolved, or you might regret it. The crew is ferried aboard the drifting ship, and from that moment on, the hope for a better life turns into the worst dream imaginable.
Dear users! We have delayed this request as long as we could. Due to current global events and their consequences, some members of our team are unable to continue their work with the current fees due to unprofitability. We have always provided and continue to provide you with the best service possible. Therefore, we ask that you buy Xubster premium access for 31 days only. If you need more days, buy premium access again when it runs out. This will give us a little more revenue and allow us to survive. We will keep our team and continue to give you the best service possible. We hope for your understanding. We love and respect each and every one of our users. Thank you very much!
If you find a dead link write in the comments or email us, and we will fix it in short time.