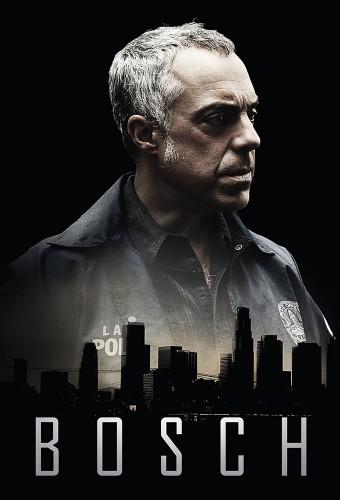 Complete season
Country:
US
Network:
Amazon
Release date:
2015-02-13
Genres:
Crime
Drama
Mystery
Crew:
Laura Schiff, Eric Overmyer, Michael Connelly, Carrie Audino, Henrik Bastin, Pieter Jan Brugge, Jamie D. Boscardin, Jan David Frouman, Phillip Rosheim, Helen Geier, Bill Dance, Terence Harris, Robert Paulsen, Mikkel Bondesen, Mark Douglas, John Sanchez, Francesco Tignini, Alexandra Cueva, T.L. Lankford, William N. Fordes, Tom Smuts, Patrick McKee, Diane Frolov, Andrew Schneider, Daniel Pyne, Jeffrey Alan Fiskin, Titus Welliver, Tom Bernardo, Elle Johnson, Henrik Pabst, Rachel Rusch, Erin Scotto, Patricia van Baalbergen, Kevin Dowling, Kim Peterson, Jim McKay, Peter Martorano, Tara Duncan, Jason Kaplon
Cast:
Amy Aquino
Annie Wersching
Avery Clyde
Brent Sexton
Jamie Hector
Jason Gedrick
Jeri Ryan
Lance Reddick
Madison Lintz
Sarah Clarke
Titus Welliver
Runtime:
45 min
Language:
EN
IMDb:
Bosch
Overview
Meet LAPD homicide cop Harry Bosch - hero, maverick, nighthawk. From a dangerous maze of blind alleys to a daring criminal heist beneath the city to the tortuous link that must be uncovered, his survival instincts will be tested to their limit. Joining with an enigmatic and seductive female FBI agent, pitted against enemies inside his own department, Bosch must make the agonizing choice between justice and vengeance, as he tracks down a killer whose true face will shock him.
Other seasons of this show
Download links and episode guide
If you find a dead link write in the comments or email us, and we will fix it in short time.
See also