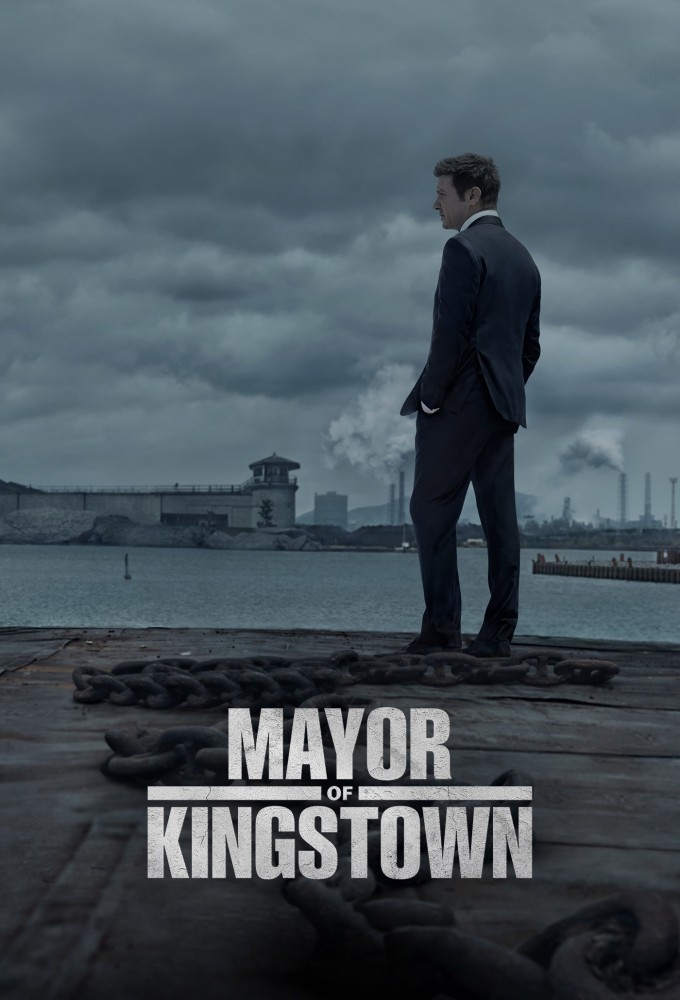 Coming soon...
Release date
November 14, 2021
Crew
Ryanne Gordon, Nell Whalen, Keith Cox, Courtney Yuctman, Alyson Shaner, Michael Friedman, Sophie Benson, Cindy Azada Whitman, Amanda Mackey, Lauren Ruggiero, Christopher Green, Cael O'Connor, Craig Williams, Emily Boston, Megan Selden, Eardley Wilmot, Daniel Freed, Kalem Harvey, Hugh Dillon, Antoine Fuqua, Katie O'Hara, Taylor Sheridan, Ben Richardson, Ron Burkle, Robin D. Cook, David Glasser, Jeremy Renner, Bob Yari, Cathy Sandrich Gelfond, Kyle O'Connor, Erica Berger, Fabiana Arrastia, Alex Jordan, Hartley Gorenstein, Michael Stoyanov, Judy Chui, Kyle Kitagawa, Miriam Ferguson
The series is set in Kingstown, Michigan. The only thing that can make money in this city is prisons. That is why the city's most powerful and wealthy McLuskey family is inextricably linked to prisons, as well as to corruption, inequality, and systemic racism. The head of the family, Miriam McLasky, works as a teacher at the local women's prison. Her chief instrument of city government is her son Mike McLuskey, mayor of Kingstown.rn
Dear users! We have delayed this request as long as we could. Due to current global events and their consequences, some members of our team are unable to continue their work with the current fees due to unprofitability. We have always provided and continue to provide you with the best service possible. Therefore, we ask that you buy Xubster premium access for 31 days only. If you need more days, buy premium access again when it runs out. This will give us a little more revenue and allow us to survive. We will keep our team and continue to give you the best service possible. We hope for your understanding. We love and respect each and every one of our users. Thank you very much!
If you find a dead link write in the comments or email us, and we will fix it in short time.
Episode 1
S02 E01 - Episode 1

January 15, 2023